Deprecated: Function get_magic_quotes_gpc() is deprecated in /mnt/web403/a3/59/53948159/htdocs/dezwolsedraak.nl/wp-includes/formatting.php on line 4803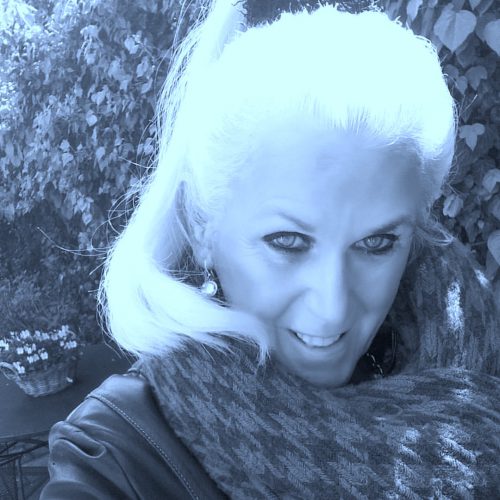 Henk Klompenmaker
Deprecated: Function get_magic_quotes_gpc() is deprecated in /mnt/web403/a3/59/53948159/htdocs/dezwolsedraak.nl/wp-includes/formatting.php on line 2697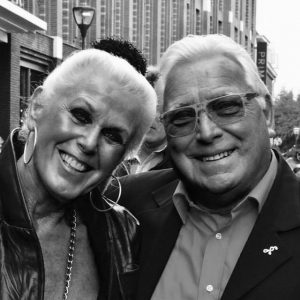 "Dit heeft ze echt verdiend, geen woord teveel, Carla op en top, zij maakt mijn herinneringen alleen maar mooier!!!"
The Voice Senior
De Zwolse zanger Henk Klompenmaker (1948) stond samen met zijn vriend Mick Woearbanaran (1950) in de finale van The Voice Senior (2018). Een jaar later ging het Zwolse duo zelfs voor wereldfaam in America's got Talent: "Gewoon, omdat we het leuk vinden!"
Carla
In 2019 overleed Henks vrouw Carla Klompenmaker. Vriend van de familie Paul Gellings schreef daarover deze tekst.
"Carla Klompenmaker (1949-2019). Van de doden niets dan goeds, maar Carla is niet dood, daar is het nog te vroeg voor, ze is nog overal, en ik heb alleen maar mooie herinneringen aan haar. Dus: echt niets dan goeds in het geval van Carla. Ik zie haar lopen, fier en flamboyant en hooggehakt over de Brink en de Diezerkade, of even verderop door de Zwolse binnenstad, met haar stralend blonde paardenstaart en haar krachtige gezicht.

Vaak kwam ik haar aan de zijde van haar geliefde Henk tegen, en niet te vergeten: jarenlang met een groot knuffelbeest erbij, bouvier genaamd. Ontmoetingen met de Klompenmakers waren – en zijn – altijd hartelijk. Ze vonden meestal plaats in de stad, en dan was er steevast sprake van een grote, wederzijdse sympathie. Carla had nooit 'geen tijd'; elke keer weer was er een moment voor een vriendelijk woord, waarbij de humor niet geschuwd werd.
Het zal ergens in het begin van het nieuwe millennium geweest zijn dat we elkaar tijdens het borreluur op het zonovergoten terras van Stroomberg voor het eerst gesproken hebben, Carla, Henk en ik.  Voor het eerst ja, en toch voelde het of elkaar ons hele leven al hadden gekend. We raakten niet uitgepraat. Zo'n zomeravond waarop het eindeloos licht blijft en iedereen zijn of haar gang huiswaarts niet minder eindeloos uitstelt.
Carla vertelde dat hun zoon Bart mij kende uit Literair Café In De Sinnepoppen en mij bewonderde om de hoeveelheden cognac die ik daar destijds verzwolg, zonder dat er iets aan me te merken was. Ik geloof dat ik dat die avond opgevat heb als een aanmoediging deze kunst nog eens te vertonen, en we zijn daar blijven proosten tot in de kleine uurtjes, terwijl onder ons terrastafeltje de bouvier van Henk en Carla braaf bakjes water leeg slurpte.
Afgelopen maandag werd ze zeventig en heb ik haar op facebook nog gefeliciteerd. Ik zag toen dat iemand anders de vraag had gepost of Henk al voor haar gezongen had. Ik hoop het, en anders zal hij dat vaak genoeg gedaan hebben: ze was én blijft het waard. En ze zal met Henk en Bart in haar hart en haar hoofd in de middag zijn ingeslapen.
Ik prijs me gelukkig dat ik haar gekend heb. Ze hoort bij die mensen die een stad een ziel geven. En ik ben blij dat ze samen met Henk bij me thuis is geweest, op een tuinfeestje, lente 2017, na een boekpresentatie, waarop Henk met de hem eigen charme en donkerbruine stem voor me had gezongen.
Carla's vaartocht, met Bart en Henk bij haar aan boord, over de Zwolse Stadsgracht op zaterdag 7 december 2019 was ronduit indrukwekkend, niet in het minst door de menigte die zich had verzameld op de oevers voor Groot Weezenland en op het Kerkbrugje om haar een laatste groet te brengen. Toen de boot uit het zicht verdwenen was, begon het te regenen. Zwolle huilde. Nooit eerder was ik zo doordrongen van de betekenis van het woord vaarwel. Vaarwel, lieve Carla."